Emergency Tree Service Westminster MD
Emergency tree service is available 24/7.
We have the proper equipment and expertise to handle any storm-inflicted damage.
Expertise in storm-inflicted damage and delicate process of removing trees near power lines.
We're a reliable, local business with a long history of providing excellent tree service.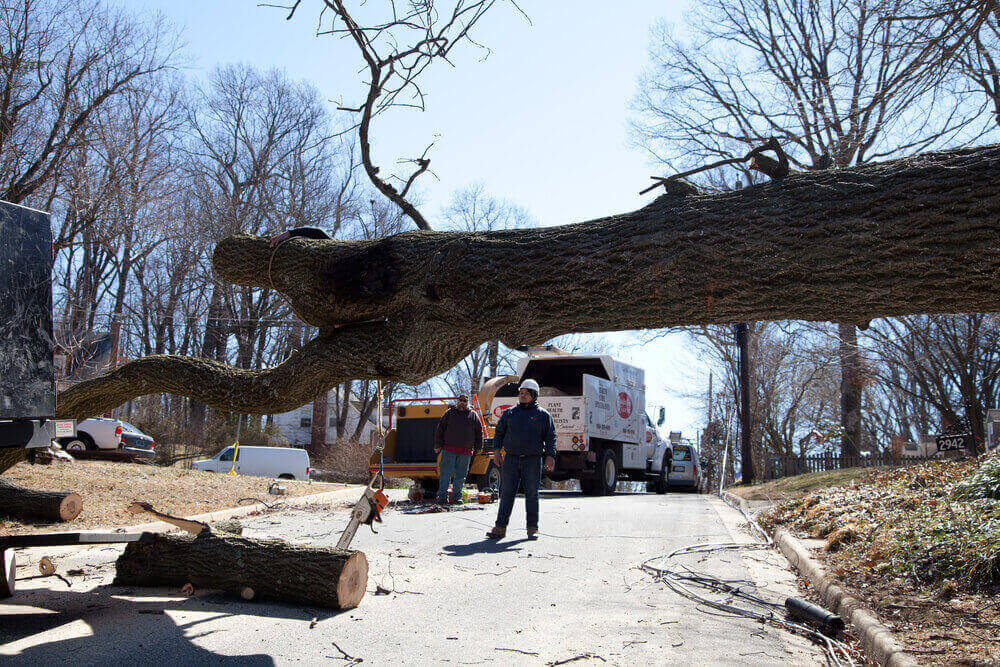 Storm Damage Tree Services in Westminster, MD
We are here to help you all tree-related issues you may be experiencing in case of any emergency such as storm etc. We provide 24-hour emergency service, so you can rest assured that we will be there when you need us most.
Our team of experts are qualified and experienced in dealing with all sorts of storm damage, and we will work diligently to get your property back to its original condition. Contact us today for a free consultation!
Why Choose Us For Urgent Tree Care Needs?
Experienced & Certified Arborist
Offer Wide Range of Services
Serve Residential/Commercial
You need to remove a tree from your property but you're not sure how much it will cost?
Removing a tree can be dangerous and difficult, so it's important that you work with a qualified and experienced tree care company. But with so many companies to choose from, how do you know which one is right for you?
Tree Service Westminster MD is the solution. We are a family-owned and operated business with over 7 years of experience in state management and tree removal services. Our popular services include stump grinding, land clearing, and crane services. We offer free estimates and our approximate cost is $500 – $1,000 depending on the size and type of tree.
What services we offer for Emergency in Westminster, MD?
There are many tree care service we offer in case of emergency situation in westminster.
1. 24/7 Emergency Tree Service
Our emergency tree service is available 24 hours a day, 7 days a week. We understand that tree emergencies can happen at any time and we are here to help. We have a team of experienced tree professionals who are equipped to handle any tree emergency.
2. Storm Damage
Storms can cause extensive damage to trees and our emergency tree service is here to help. We have the experience and equipment to safely remove downed trees and limbs and we can also provide storm damage cleanup services.
3. Tree Removal
Sometimes, the best solution for a damaged or dying tree is to remove it. We offers safe and efficient tree removal services. We will work with you to determine the best course of action for your particular situation.
4. Tree Pruning
Pruning is a common tree maintenance practice that can help to improve the health and appearance of your trees. We offers safe and effective tree pruning services in care of emergency. We will work with you to create a pruning plan that meets your specific needs.
5. Stump Grinding
If you have a stump that you would like removed, our emergency tree service offers stump grinding services. We have experienced arborist and all necessary tools to safely and effectively remove stumps of all sizes.